Contacts
Vice President Hu Sishe Meets with Kazuhiko Oigawa, Governor of Ibaraki Prefecture, Japan and his Deletates
Time:2019-11-29
Editor:Jiang Fengguo
Resource:China Service Center for Friendship and Cooperation with Foreign Countries
Printing
Size:LargeMediumSmall
On November 29th ,vice president of CPAFFC Hu Sishe met with Kazuhiko Oigawa, governor of Ibaraki Prefecture, Japan, Kawazu Takashi, Speaker of the Ibaraki Parliament and Japan-China Friendship Association of Ibaraki as well as Ogawa Haruki, mayor of Hitachi, Ibaraki Prefecture and other delegates.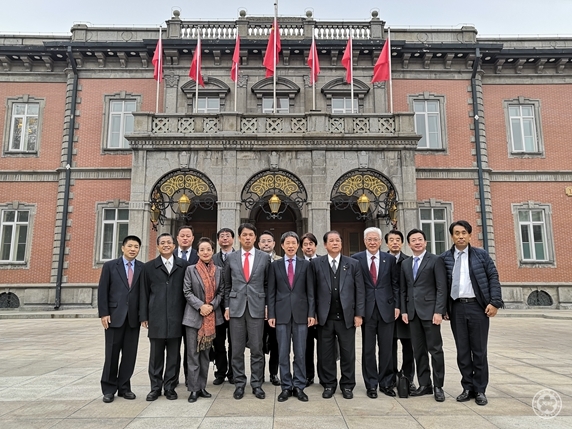 On behalf of president Li Xiaolin, vice president Hu welcomed the visit of governor Kazuhiko and his delegates. He pointed out that people-to-people exchanges has played an important role for long in the China-Japan relations. CPAFFC and Japan-China Friendship Association have done tremendous work in this very area including multiple events of municipal government exchange. The China-Japan relations have improved remarkably at present and this opportunity should be taken to further strengthen the China-Japan municipal government cooperation, which has a solid foundation of public will among both peoples. Vice president Hu highly endorsed the proposals of Ibaraki such as strengthening cooperation of high-tech and giant panda protection with China, establishment of friendly municipal relations between Ibaraki and Hitachi with China etc. and would support the consultation with relevant chinese municipal governments. He also suggested that Ibaraki should firstly establish a general framework of cooperation with chinese municipal governments using support of CPAFFC and actively attend the relevant events such as China-Japan Governor Forum, so as to develop economic and cultural cooperation more pragmaticly and to reach higher goals at the existing basis.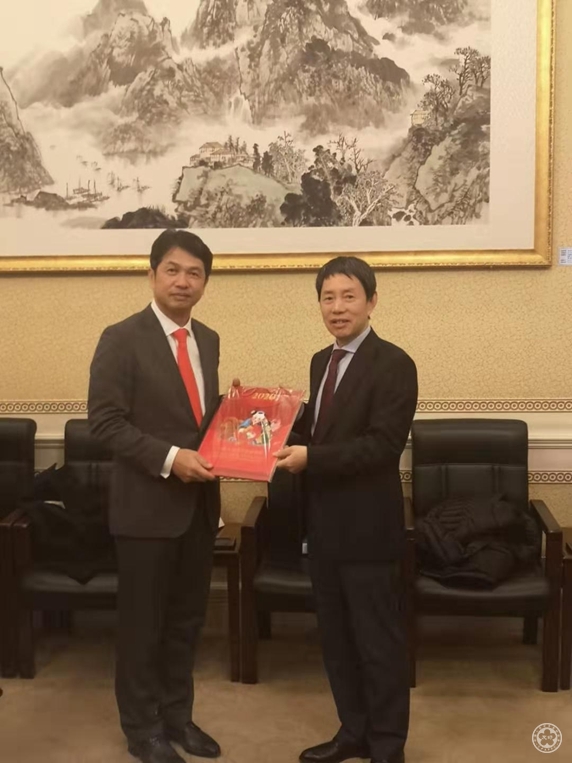 Governor Kazuhiko thanked the warm reception of vice president Hu and highly appreciated the efforts of CPAFFC promoting China-Japan people-to-people exchanges. He introduced the contact situation between Ibaraki and China. Governor Kazuhiko praised the economic achievements of China and said, facing serious population issue, Japan should strive to develop cooperation with China in areas such as economy, personnel etc., in order to maintain development vitality. As a symbol of Ibaraki strengthening China-Japan friendly cooperation, Ibaraki is working hard to bring in giant pandas from China. With strong scientific research force and well-developed industry, Ibaraki is able to ensure the survival and reproduction of giant pandas. Meanwhile, it is hoped to establish friendly partnership between Ibaraki and Hitachi with chinese municipal governments, by which suggestions and support from CPAFFC are expected.
Deputy director general of Department of East Asian Affairs, Ms. Zhu Dan, director general of China Service Center for Friendship and Cooperation with Foreign Countries, Mr. Zhang Juxiang also attended the meeting.
Photographed by Jiang Fengguo