Local Governments Cooperation
President Li Xiaolin Meets with Governor of Kentucky
Time:2019-05-23
Editor:Zhang Yang
Resource:Department of American and Oceanian Affairs
Printing
Size:LargeMediumSmall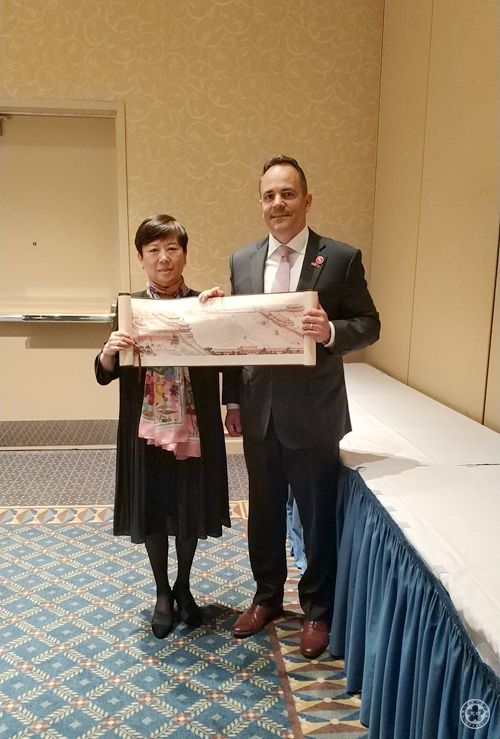 President Li Xiaolin had a meeting with Governor Matthew Bevin of Kentucky in Lexington, Kentucky, on May 23.
President Li thanked Governor Bevin and the State Government of Kentucky for their generous support for the successful convening of the US-China Governors Collaboration Summit. CPAFFC will continue to work with National Governors Association to carry on this important mechanism to deepen sub-national exchanges and cooperation between China and the United States. President Li cordially invited Governor Bevin to attend the sixth forum which is scheduled next year in China.
Governor Bevin accepted the invitation with great delight. He believed that though the US and China are different on many fronts, the pursuit of happiness by our two peoples remains the same. The China-US Governors Collaboration Summit established a good platform for communication and provided opportunity for both sides to understand each other's culture as well as to enhance friendship and mutual trust. Going forward, Kentucky will further expand exchanges and cooperation with China.
Photographed by Zhang Yang