The Second China-US Sister Cities Conference held in Chicago
The Second China-US Sister Cities Conference held in Chicago
Time:2015-10-23
Resource:Department of American and Oceanian Affairs
Printing
Size:LargeMediumSmall
To further the development of and deepen the cooperation between China-U.S. sister cities, the Second China-U.S. Sister Cities Conference was cohosted by CPAFFC and SCI from October 22 to 23 in the City of Chicago in the U.S.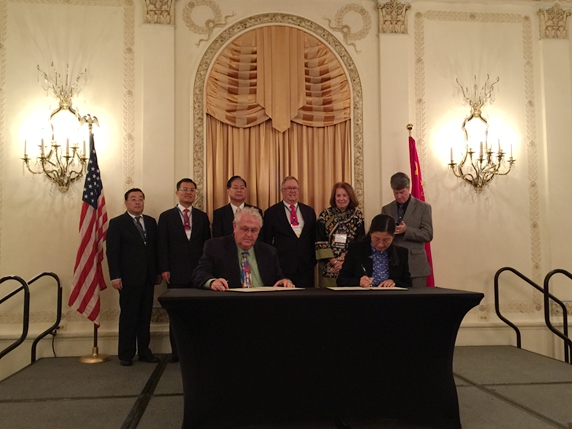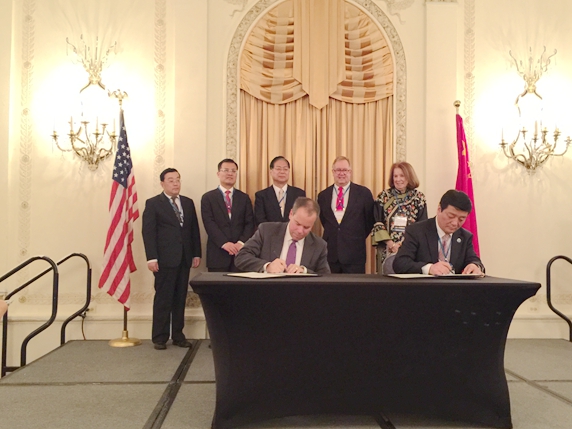 Vice President Xie Yuan of the Chinese People's Association for Friendship with Foreign Countries, Consul General Zhao Weiping of the Chinese Consulate General in Chicago, Minister Counselor Heng Xiaojun of the Chinese Embassy to the U.S., Mayor Rahm Emanuel of the City of Chicago and President and CEO Mary Kane of Sister Cities International, as well as nearly 200 politicians, business leaders and scholars from 10 provinces of China and 25 states of the U.S. attended the conference.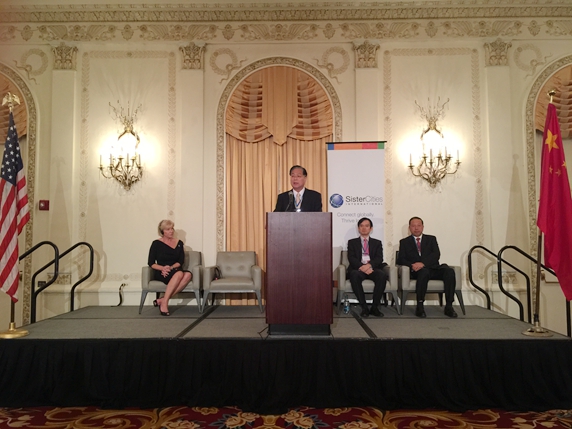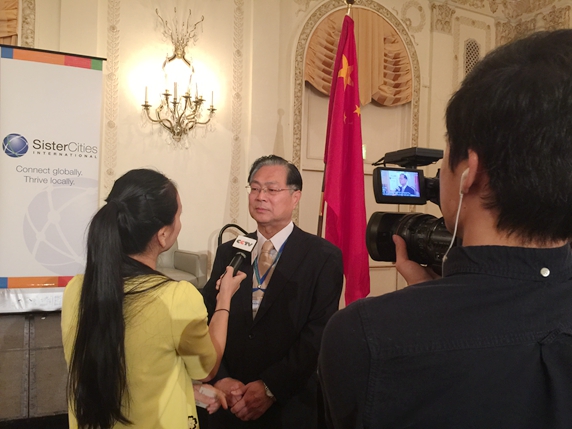 In his speech, Vice President Xie said, entrusted by the Chinese government, CPAFFC is responsible for the coordination and management of sister cities relations between Chinese cities and province and their counterparts abroad. Since the establishment of diplomatic ties between China and US, 200 pairs of sister cities and 44 pairs of sister state and province have been established between the two countries. For the past more than 30 years, the growth of bilateral relations has been achieved through the support of local governments and their people. Going forward, it will continue to draw strength from and deliver benefits to them. As the major form of sub-national exchanges and cooperation, sister cities relations is going to play a unique role building major country relations between the two countries. Both sides should make the most out of this platform, enhancing pragmatic cooperation, starting a brilliant new page of friendship, cooperation and development for the provinces, states and cities of the two countries.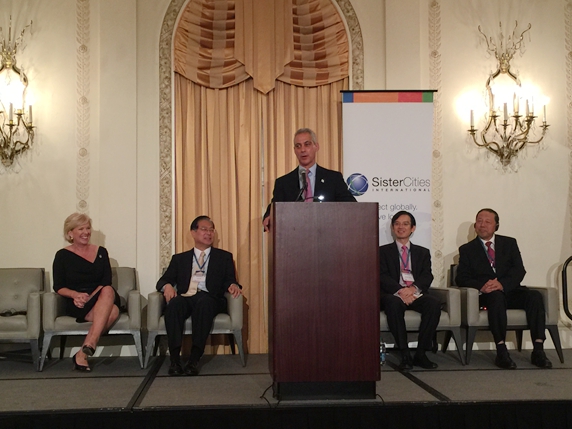 Chicago Mayor Rahm Emanuel and Shenyang Municipal Congress said in their speech that the 30-year history of sister cities relations has laid a solid foundation for further cooperation between the two cities. They hoped this conference could be a new starting point for strengthening friendship and deepening cooperation. Based on years of trade and economic cooperation, both cities should increase people-to-people exchanges, strengthening cultural, educational and business cooperation.
In her remarks, SCI president and CEO Mary Kane reviewed the history of sister cities relations between the two countries, hoping that the sister cities continue pragmatic cooperation and friendly exchanges, promoting the development of U.S.-China relations.
Consul General Zhao Weiping said, the conference was the first important meeting on China-U.S. sub-national cooperation since Chinese President Xi Jinping successfully visited the U.S., and it has special significance for development of and pragmatic cooperation between sister cities of the two countries. With the continuation of both sides' efforts to build a new model of major country relations and the consistent prosperity of their economies, cities of both countries are blessed with opportunities for win-win cooperation.
The conference has been listed as one of the achievements of the 7th China-U.S. Strategic and Economic Dialogue.