China-U.S. Sister Cities Conference Open U.S. President Obama Send his Congratulatory Letter
China-U.S. Sister Cities Conference Open U.S. President Obama Send his Congratulatory Letter
Time:2014-03-28
Resource:Department of American and Oceanian Affairs
Printing
Size:LargeMediumSmall
Supplementary Reading: Congratulatory Letter to China-U.S. Sister Cities Conference from U.S. President Obama
In commemorating the 35th anniversary of China-U.S. sister cities relationship and deepening practical cooperation between sister cities of China and the U.S., the Chinese People's Association for Friendship with Foreign Countries (CPAFFC) and Sister Cities International (SCI) jointly held China-U.S. Sister Cities Conference in Washington D.C., capital of the U.S. on March 26-27, 2014.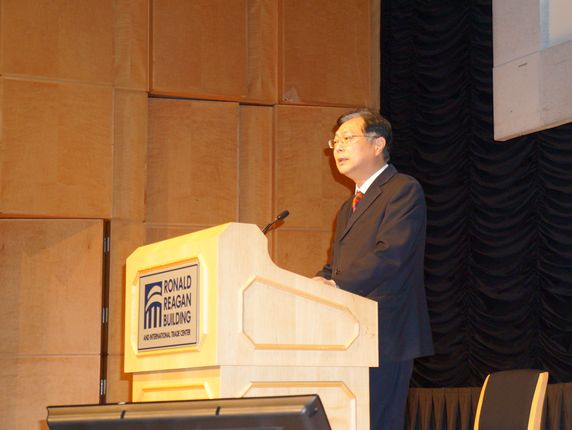 CPAFFC Vice President Xie Yuan delivering opening speech
U.S. President Barack Obama sent a letter of congratulations to the conference, indicating that "The United States and China are deeply interested in each other's success. and the United States firmly believes that the emergence of a stable, peaceful and prosperous China is not only good for the Chinese People, but also for America and the world. I wish you all the best for a dynamic, rewarding conference."
Mr. Xie Yuan, Vice President of CPAFFC, Mary Kane, President of Sister Cities International and Mary Eisenhower, President of People to People International, attended the conference and delivered speeches. They reviewed the history of exchanges of sister cities between China and the U.S. and expressed their expectations on the continuous and concrete cooperation and friendly exchanges between China-U.S. Sister cities in furthering China-U.S. relationship in the future.
Over 300 local government officials and representatives from commercial and educational sectors of the two countries attended the conference and shared their experiences in exchanges and cooperation between sister cities. They also discussed various topics including future planning, energy and sustainable development, community participation and trade and commercial cooperation, as well as the focus and direction of future cooperation among sister cities.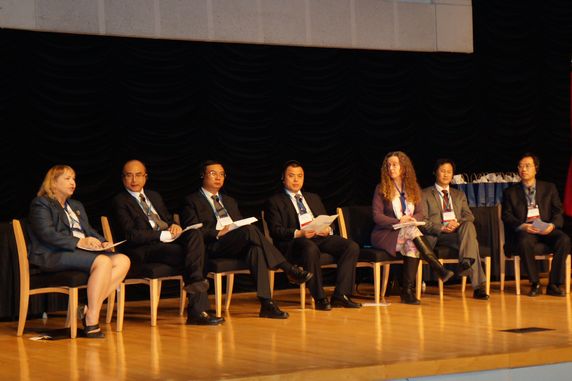 This conference is the first commemorative and summary event co-hosted and participated by both sides in the history of China-U.S. Sister cities exchanges. It has been included in the outcomes of the 5th China-U.S. Strategic and Economic Dialogue.