China-U.S. Sister Cities Conference Hold Lunch Meeting
China-U.S. Sister Cities Conference Hold Lunch Meeting
Time:2014-03-28
Resource:Department of American and Oceanian Affairs
Printing
Size:LargeMediumSmall
At noon of Mar. 27, a lunch meeting was held in Washington D.C. during 2014 China-U.S. Sister Cities Conference. Mayor Vincent Gray of Washington D.C., Mr. Mack McLarty, Former White House Chief of Staff and Mayor Yang Luyu of Jinan City of China delivered speeches to support exchanges between cities of the two countries.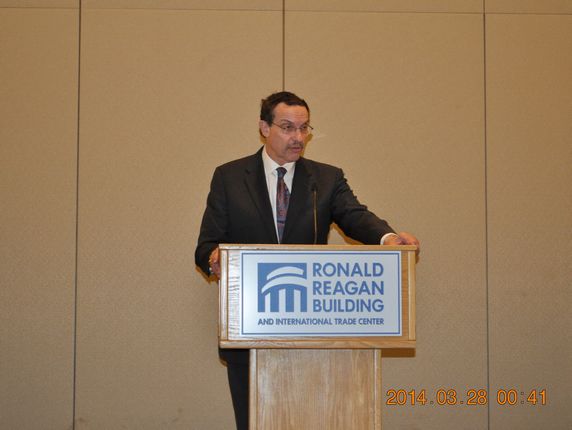 Mayor Vincent Gray of Washington D.C. delivering speech
Mayor Vincent Gray announced that the direct flight between Washington D.C. and Beijing by Air China will be launched in June. Mr. Mack McLarty expressed his congratulations and joy toward the launch of the direct flight and emphasized the significance of the bilateral relations between our two countries for the future as well as our future generations.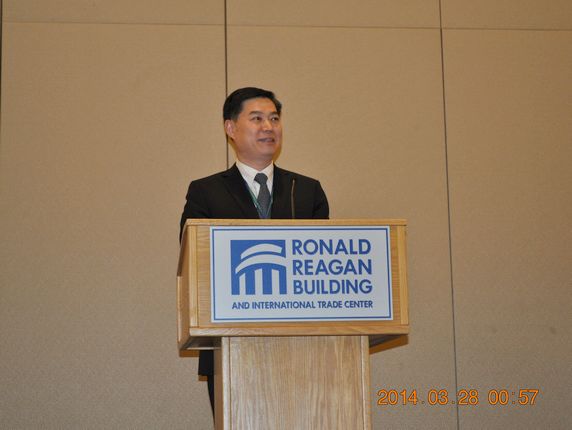 Mayor Yang Luyu of Jinan City delivering speech