School Screening of China - UK Youth Exchange Project on Documentary Filmmaking: Ten Persons' Stories Held in Edinburgh, Scotland
School Screening of China - UK Youth Exchange Project on Documentary Filmmaking: Ten Persons' Stories Held in Edinburgh, Scotland
Time:2014-09-02
Resource:Department of European and Asian Affairs
Printing
Size:LargeMediumSmall
On August 12, the school screening of China - UK Youth Exchange Project on Documentary Filmmaking: Ten Persons' Stories took place in Edinburgh Napier University of Scotland, UK. Professor Andrea Nolan, Principal of Edinburgh Napier University and Vice President Li Jianping of the Chinese People's Association for Friendship with Foreign Countries (CPAFFC) delivered the speech on each behalf. Mr. Pan Xinchun, Consul General from Consulate General of PRC. in Edinburgh, Ms. Karen Watt, Director of External Affairs of Scottish Government attended the event and remarked highly on the project.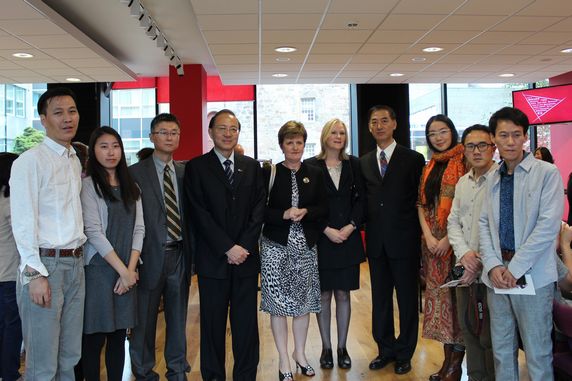 Prof. Nolan valued Ten Persons' Stories as an amazingly well-designed project, which provided the students with a good chance to practice their academic studies, and to view the similarities and differences between the two cultures from new perspectives. The project would ground the students for deeper understanding of culture and humanity from more inclusive view. Edinburgh Napier University would like to cooperate with CPAFFC for more projects like Ten Persons' Stories. Vice President Li Jianping regarded the project as a wonderful opportunity to see how young people live in harmony with a different culture. He hoped that young friends, both from China and UK, will feel the power and potential in the people-to-people exchange between China and the UK on the platform of Ten Persons' Stories.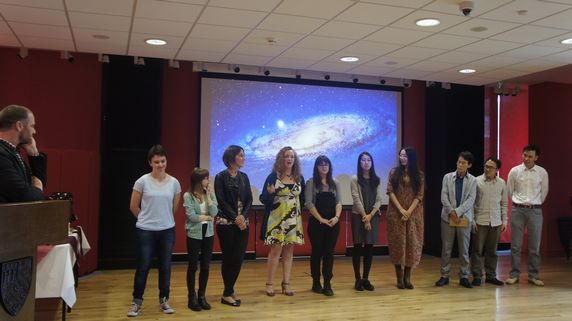 The school screening in Edinburgh Napier University marks the success of exchange and screening of Ten Persons' Stories for 2014 season. It takes nine months from planning, film making to exchange of visits and screening. Ten qualified short documentary films have been screened in CPAFFC, China Central Academy of Fine Arts and Edinburgh Napier University. The project helps the youth of China and UK to gain more understanding of each other's culture and society, and receives positive feedbacks from all walks of life in China and UK.