NGO Exchanges
Vice President Hu Sishe Meets with Norwegian Association of Overseas Cantonese
Time:2019-09-27
Editor:Sun Yajing
Resource:Department of Cultural Exchanges
Printing
Size:LargeMediumSmall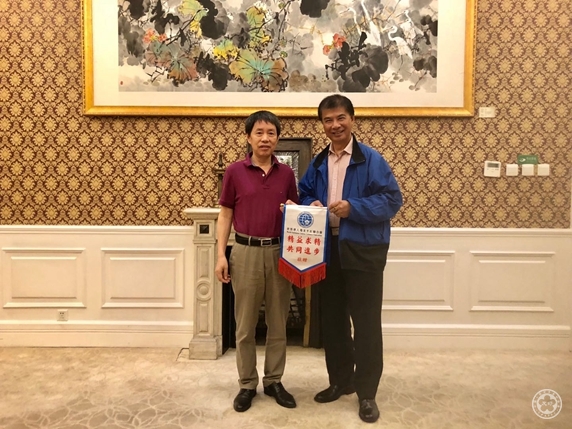 On September 27th, Vice President Hu Sishe Meets with Mr. Zhi Fai Guan, president of Norwegian Association of Overseas Cantonese who came to China for celebration activities relevant with the 70th anniversary of the founding of the PRC.
President Hu extended welcome to Mr. Guan's visit to CPAFFC. He appreciated the deeds made by Norwegian Association of Overseas Cantonese for friendly exchanges between China and Norway and hoped for further strengthened cooperation.
Mr. Guan thanked President Hu for his arrangement of this meeting. He applauded great changes in the past 70 years since the founding of PRC and promised more efforts in the cause of China-Norway friendship.
Ms. Jia Ling, Deputy Director-General of the Cultural Exchange Department, CPAFFC was also present at the meeting.
Photographed by Sun Yajing