NGO Exchanges
Vice President Xie Yuan Meets with President of Caterpillar Foundation
Time:2019-10-16
Editor:Zhang Yang
Resource:Department of American and Oceanian
Printing
Size:LargeMediumSmall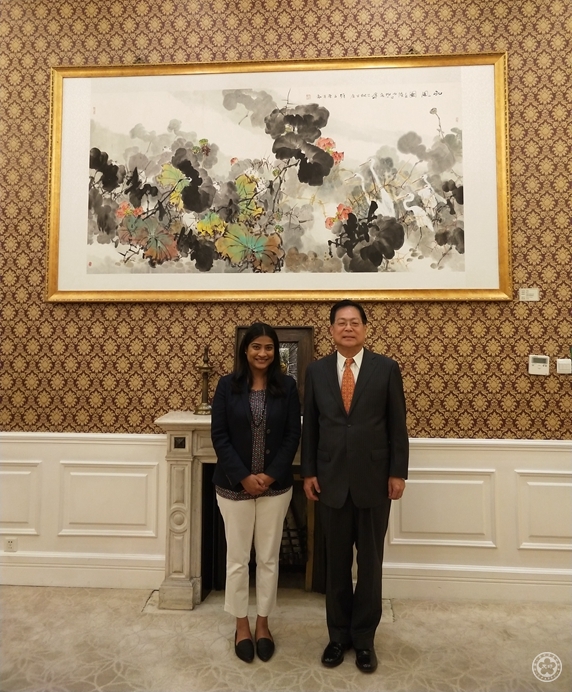 Vice president Xie Yuan met with Asha Varghese, president of Caterpillar Foundation on October 16, 2019.
Vice president Xie congratulated President Varghese for her new position, and gave a brief introduction on the major work of CPAFFC. As Caterpillar Foundation and CPAFFC share similar goals, Xie hoped that the two organizations could further deepen cooperation so as to make joint efforts in driving forward the global sustainable development.
President Varghese expressed sincere gratitude to CPAFFC for the support given to the work of Caterpillar Foundation in China. In order to better facilitate China's poverty alleviation strategy, the Foundation plans to adjust their future work prioties, by investing more on projects such as poverty elimination through education and natural infrastructure construction, so as to build more resilient communities to help with China's poverty alleviation goal.
Photographed by Zhang Yang