Local Governments Cooperation
President Li Xiaolin Meets with the Lieutenant Governor of California
Time:2019-04-25
Editor:Yang Xuehe
Resource:Department of American and Oceanian Affairs
Printing
Size:LargeMediumSmall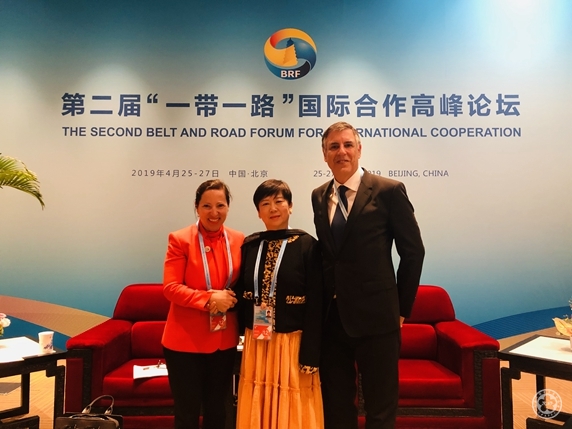 On April 25, President Li Xiaolin met with the Lieutenant Governor of California Eleni Kounalakis and her husband Markos Kounalakis. The spouse are invited to attend the Second Belt and Road Forum for International Cooperation.
President Li thanked the the State of California for its support to the Forum, appreciated the important contribution made by former California Governor Jerry Brown, for his efforts in promoting California's friendly relationship with China, especially in the field of local cooperation. She also affirmed California's outstanding achievements in fighting against climate change. She pointed out that currently the China-US relationship is facing challenges, while the friendly exchanges between the two peoples can eliminate misunderstanding and enhance friendship, which will provide a key boost for the healthy development of bilateral relations.
Lieutenant Governor Kounalakis echoed President Li's view, saying that people all over the world share the same concept of happiness, that is everyone yearns for a peaceful, safe and stable living environment. Only through sincere cooperation and common development can governments deliver benefits to their people. She hopes to lay a solid foundation for better understanding and friendly cooperation between the next generation of our two countries by promoting the youth exchanges between California and China.
Lieutenant Governor Kounalakis attended the Belt and Road CEO Conference as well as the Thematic Forum on Sub-national Corporation and delivered speeches at both events.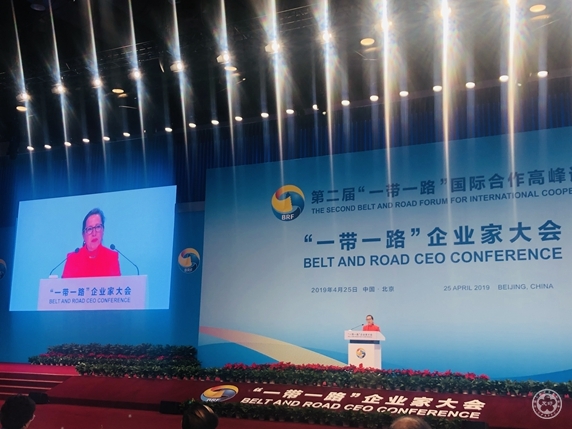 Photographed by Yang Xuehe